Nala construction of roads creates jobs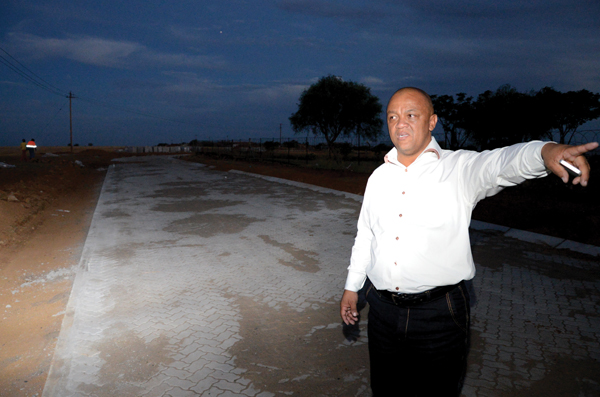 The on-going renovation of roads in Wesselsbron and Bothaville in the poverty-stricken Nala Municipality continues to create job opportunities for the local youth and women.
According to the municipality's acting technical manager, Phillip Modisadife, the refurbishment of the roads is expected to address the problem of unusable roads in the area.
"The project has two-pronged benefits; apart from paving the roads and giving them a face-lift, the project is also labour-intensive and employs many people. Job creation has always been one of our priorities and we are proud that the proper channels were adhered to when employing workers," said Modisadife.
The R50 million-project, expected to be completed between May and August, will ease access to taxis, businesses, schools and libraries.
Nala municipal manager Chris Mokomela described the initiative as a success.
"These roads are part of the services we are providing to our people. We build them to allow smooth flow of traffic in the townships. Motorists, who are also rate payers, should feel motivated to continue paying because we do what they want to see happening. However, I must say that we will continue building more roads and creating more jobs," said Mokomela.
The construction works have employed more than 200 workers.