Category Archives:
Latest News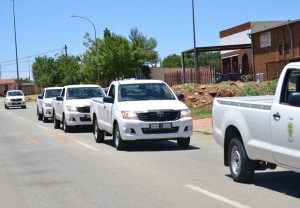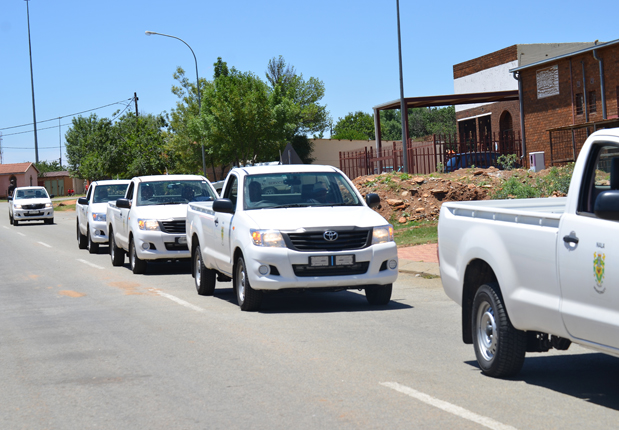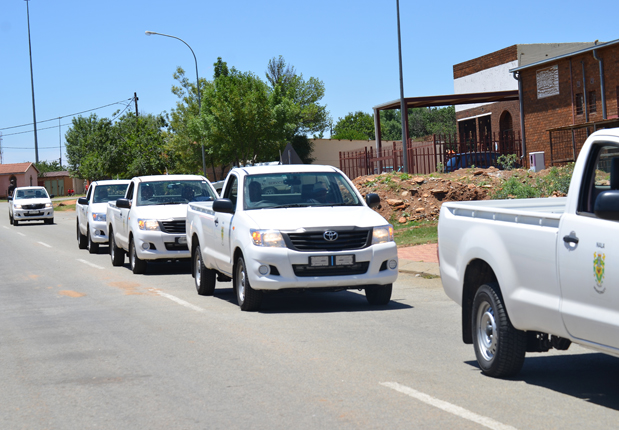 Premier Ace Magashule has praised the efforts of Nala Local Municipality executive mayor Theko Mokgotje and his council to turn around the fortunes of the municipality of more than 80 000 people.
Magashule, who was in the municipality to inspect projects being implemented under the provincial government's Operation Hlasela programme, urged the mayor and his council to make sure the needs and interests of residents were at all times the driving motive of municipal programmes.
The premier was speaking at an event to present vehicles bought by the municipality for use to quicken service delivery in the municipality located to the north-west of the Free State province.
"I know it is very hard on the ground, but our councillors are working hard and trying their level best to improve the lives of our people and I have to tell you that your work does not go unrecognised," Magashule told the mayor and his council.
The 18 vehicles bought by the council at a cost of R7-million include bakkies that will be used to attend to emergencies such as ferrying repairs teams to go fix blocked or burst sewerage and water pipes.
Mokgotje said a shortage of vehicles needed to ferry municipal work gangs to the various work stations had hampered efforts by his council to step up service delivery.
He said: "My problems are all over; we used to have a serious shortfall with vehicles each time we needed to attend to service delivery issues, but with these new vehicles every problem that we ever faced regarding transport is now a thing of the past."
The mayor said what was even more pleasing was the fact the vehicles were all bought on cash using money from municipal coffers without having to burden council with debts from banks that normally would have had to loan the local authority money to pay for the cars.
Municipal manager Justice Moseke said it had opted to buy new vehicles rather than continue to invest more money in maintaining its ageing fleet which was becoming more expensive to keep on the road by the day.
"We were trying to move away from the cost of maintaining an old stock of vehicles and decided to purchase these ones so that we are able to live up to our mandate of extending service delivery to our people," he said.
Local resident Dipuo Mokgethi, 55, commended the municipality for buying the new vehicles, adding residents would no longer accept excuses from council employees failing to collect refuse or attend to emergencies such as burst water pipes on time.
"We can only hope that these cars will be used for the purpose they were bought … municipal workers no longer have any excuse now not to attend to problems such as pipe bursts on time," she said.