Mokomela stabilises municipal finances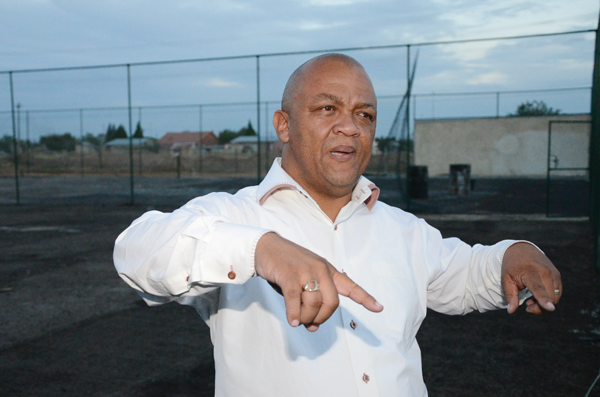 The Nala Local Municipality has improved its financial management systems and increased its expenditure of the Municipal Infrastructure Grant (MIG).
The increase in the expenditure means the municipality, which include towns such as Wesselsbron, Bothaville and Hopstad, is spending more money on building roads, sewerage and physical infrastructure.
Nala Local Municipality municipal manager, Chris Mokomela, said the MIG expenditure, which stood to 14 percent when he arrived, has risen to 55 percent.
"I must say that we are no more experiencing problems and municipal finances are no longer been mismanaged. We are careful about our spending and we take careful consideration when taking financial decisions. I need to mention that there has been institutional transformation where we have managed to employ competent people to critical positions.
"We are determined to achieve our main goals of good governance, accountability, issues of skills transfer creating job opportunities and improving our people's lives," said Mokomela.
He said the municipality has partnered with the local chamber of business to grow the economy of the area.
"We are working together with our business community and we have signed a memorandum of understanding with them. Our partnership is thriving. We have jointly hosted the annual livestock expo known as NAMPO."
Mokomela said the municipality has turned its finances around by employing skilled and competent personnel in the finance unit.
"We have managed to enter into an agreement with our creditors; Eskom and Sedibeng water, we pay close to R2-million to them every week and that happens because we are having people with strategies to turn the institution around."
He is confident that the municipality will achieve a clean audit soon.
"We are foreseeing great success and it is through our combined skills that will enable the municipality to have a clean audit. We have the support of the provincial government. The local chamber of commerce is also doing its outmost best to help us," said Mokomela.
Local resident, Ntswaki Molehe, said there are signs of progress in the manner in which the municipality is providing basic services.
"We now see changes and we are happy that things are starting to happen. People are paying for the rates and that helps a lot."