Nala spend millions to fence cemetery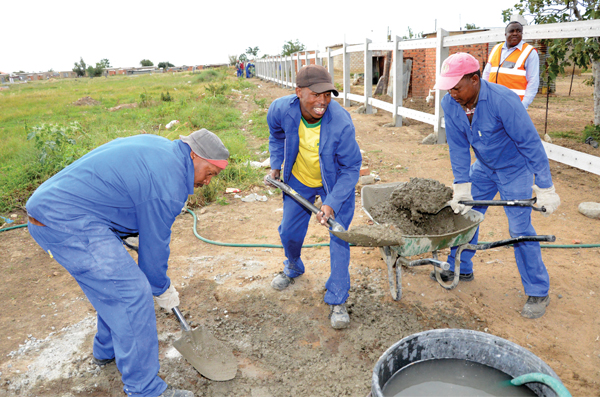 Nala Local Municipality has spent R1.7-million to restore the vandalized cemetery fence in Monyakeng, Wesselsbron ward 1.
The construction of the cemetery follows complaints by community members about the crumbling of the old fence as well as the desecration of tombstones. Community members also complained that the cemetery had become a hideout for criminals.
The municipality's acting technical manager, Phillip Modisadife, said the fencing project is expected to be completed by the end of this month.
"The project is 35 percent complete and we are confident that by the end of the month, the whole cemetery will be fenced and secured. This was done to ensure that people respect their departed loved ones and stop violating the cemetery. However, we cannot say that residents are the ones vandalizing the cemetery. However, their stray animals are doing the damage when they are left unattended," said Modisadife.
Modisadife said the municipality is pleading with community members to respect the dead and stop walking on graves and destroying them.
"We have taken a step forward in drilling and inserting the fence to protect our cemeteries and now we plead with community members to join us by cleaning the premises and show their respect for our late loved ones. If people can understand and know the importance of cemeteries they will never trample on them and will even prevent their animals from destroying the graves."
Letsatsi Mthimkhulu said living next to the open cemetery has been a traumatic experience.
"I have been staying here for years and seen so many horrible things happening in the graveyard that I regretted living here.
"People got robbed and raped in this cemetery. I think it was sheer luck that no one got murdered, and I am happy that the municipality has decided to secure the yard before that happens" said Mthimkhulu.
Fifteen jobs opportunities were created during fencing of the cemetery.