Joint initiative set to complete Wesselsbron houses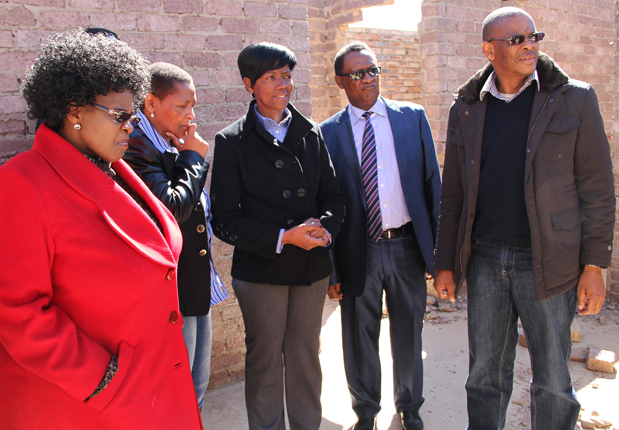 The incomplete housing structures that have been left vacant at Extension 12 in Wesselsbron, a town situated 200km outside of Bloemfontein, will be completed and undergo a major facelift.
The Free State provincial government and Nala Local Municipality have undertaken to develop the 1200 vacant sites and 102 foundations area into a mixed housing project.
The speaker of Nala Local Municipality, Nozilila Mashia, said the project was kick-started three years ago by the then MEC for cooperative governance, traditional affairs and human settlements, Mamiki Qabathe.
"This was part of a land restitution programme by the department of agriculture in partnership with the department of Cogta who came up with an initiative to give the natural inhabitants of the land housing rather than actual land," said Mashia.
According to Mashia, the residents of the area opted to be built houses rather than be given land. Qabathe said this week that the project was derailed by administrative glitches.
Free State premier, Ace Magashule, has expressed disappointment with the delay in the implementation of the project. Magashule promised local residents that the provincial government will rope in big construction companies to complete the incomplete houses in the next few months.
"We need to create a mixed housing project where black and white people are able to occupy this space. People earning less than R15 000 will also be able to apply for loans and acquire housing in the area," said Magashule.
The premier said construction will begin in September and the provincial government will develop a proper database of beneficiaries who were earmarked to benefit from the restitution process. He said the beneficiaries will receive bigger and better houses.
Mashia said the municipality will install infrastructure in the earmarked land to ensure that it is ready for construction.
"We want to complete the installation of the infrastructure needed. We are going to install water and sewerage infrastructure as well as electrical cables before the development can take place.
"The housing development will help families whose land was taken away from them and also help those who cannot afford decent housing due to costs. The area is close to a school and so we hope that this will motivate people to buy houses there and enjoy the convenience," said Mashia.